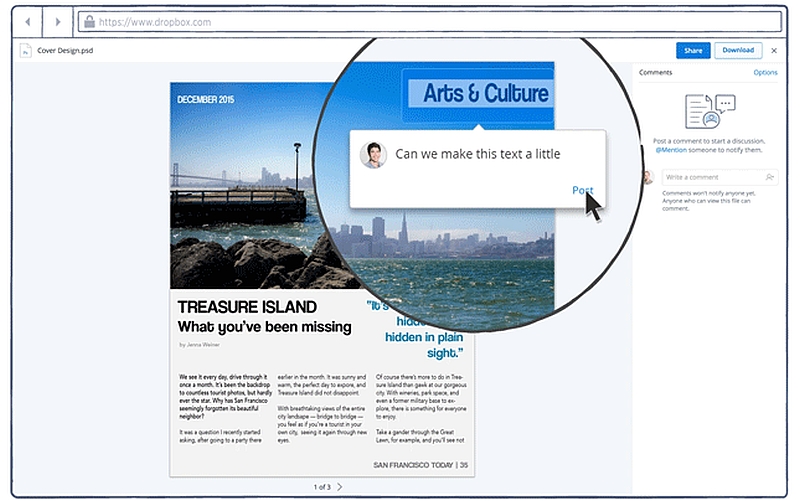 Dropbox has made it easier for users to work on the same document on the Web even when they are on the move. Users can now easily provide feedback on any document right at the spot they are referring to. The new Web feature is currently limited to Dropbox Business teams through the early access program.
Annotations would be offering Dropbox Web users "clear, focused feedback" as per the firm. To give feedback in a document, users can point and click anywhere inside the file preview or drag a rectangle over the area where they need to give a feedback.
As for the receivers, they can simply click on an annotation from the comments sidebar to directly jump to the right spot to view the comment in context. "This works even if a comment was added on an older version of the file – you can preview that version to see where the comment was originally left, so you don't have to worry about losing track of your comment history when you incorporate feedback,"added the company blog post.
Dropbox says that annotations are available for almost all the document file types including pdf, photos, Microsoft Word, and Photoshop files that have previews on dropbox.com.
Last month Dropbox made its 'Paper' feature available for users. The document collaboration tool's interface is clean and simple. It aims to stand alongside other document collaboration applications such as Google Docs and Microsoft Office 365. Dropbox has not yet mentioned when it would bring Paper out of the beta stage and officially roll it out to users worldwide. It intends to make the platform more feature-rich and stable based on the feedback.