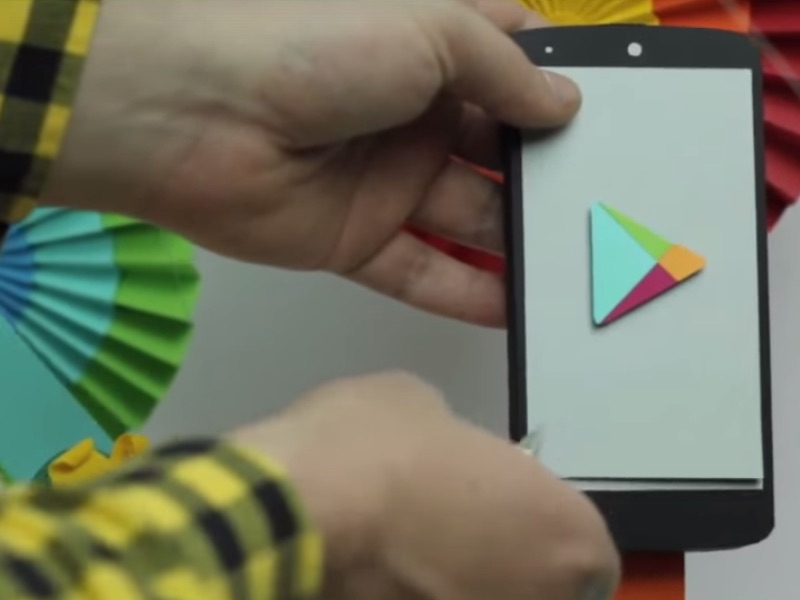 Google Play is expected to receive a major overhaul which was teased by the company last month. Ahead of the overhaul, Google appears to be testing a new Review Highlights feature.
A recent report indicates that Google is currently testing the Review Highlights feature with select users. Listed under each app on Google Play, it will offer a quick glance at common phrases used in reviews of the app, thus giving users an idea of what to expect before they download it.
The screenshots of the Review Highlights feature include common phrase examples such as 'too many ads', 'easy to use', and 'video problems'. Details regarding the new feature at this point are limited as of now.
Unfortunately, there is no word when we will see the new feature rolling out to broader audience but we can expect it to be part of Google Play's anticipated overhaul. The feature testing was first reportedby Android Police.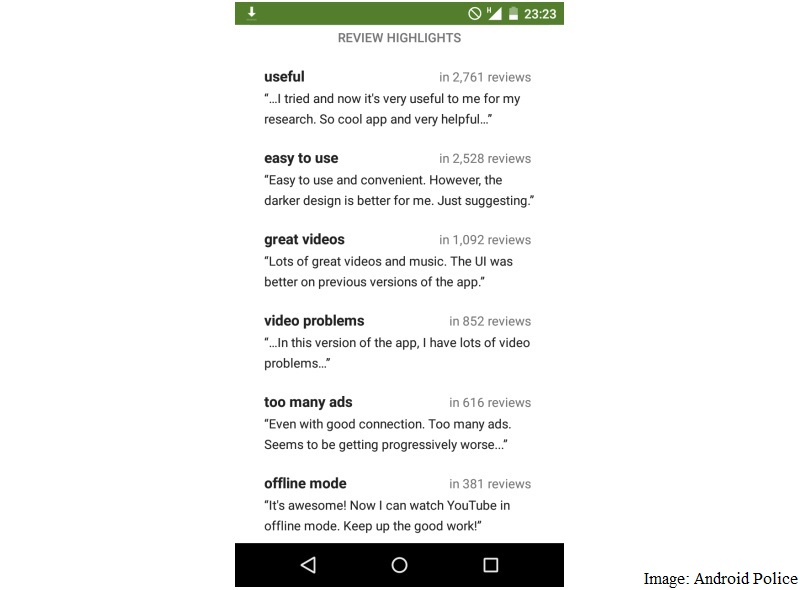 Last month, Kirill Grouchnikov, a user interface engineer on the Android project at Google had teased upcoming revamp expected soon for Google Play.
The revamp will the creation of Apps & Games and Entertainment tabs, amongst other changes. Currently, the Google Play homepage shows combined contents from all the sections including Apps, Games, Movies and TV, Music, Newsstand, and Books. The new design is expected to replace the current visible interface. There are not many details about the new design; though by looking at the image, it was clear that the 'Entertainment' tab would have content from movies and TV, music, books, and the newsstand. The 'Apps & Games' tab would feature apps and games, along with sub-tabs for top charts, games, and categories among others. The new Google Play interface definitely looked simpler compared to the current setup with six tabs for Apps, Games, Movies & TV, Music, Books, and Newsstand appearing on top on mobile device.
Earlier this week, Google announced that the Google Play store would next year prominently display an 'Ads' label on those apps that include advertisements. The latest move by Google was to help ensure users know what they are downloading, preventing misunderstandings.
Back in September, Google increased the size limit for Android apps listed on Google Play from 50MB to 100MB.