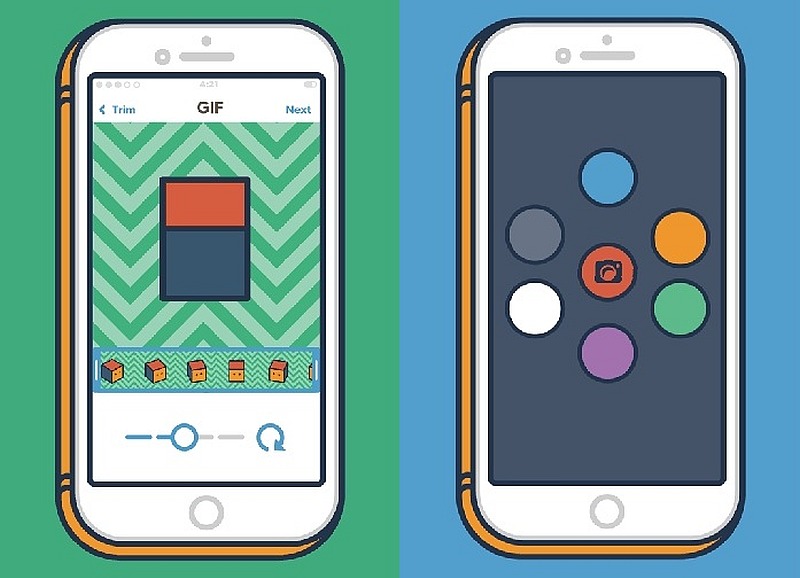 Tumblr, a platform that lets users post multimedia content in the form of blog posts, has now been updated with a native gif-making feature for iOS users. The app update not only lets users create gif images but also lets them share favourite songs and send instant messages.
One of the highlights of the app update is the ability to create gif images either using a video or images clicked on burst mode. Users would simply need to compose a new post and pick burst images or a video to create gif content from them. The eligible photos and videos would show a 'gif' badge. After selecting, users can crop, trim, increase (from 0.5x to 4x)/decrease playback speed or make a loop of the selected images or videos to create a gif. Zooming or cropping is also possible by pinching on the screen. Creating a photoset and sharing gif files on the Web are also new.
The update also lets users share songs from inside the app to users who utilise Spotify or SoundCloudapplications. Users can simply tap on the pencil-shaped 'Compose' button followed by a tap on 'Audio button' and search for the desired song which they want to share. "If it's already a hit, you don't even have to type it: The audio post creation screen shows you a list of what's trending across Tumblr," says a separate post on Tumblr Support page.
As for messaging, real-time threaded messages are included in the app update. Users would find a smiley balloon icon in the app's dashboard. Clicking on the icon would let them send a message to a friend. "Your recipient will automagically get the messaging feature, along with your witty and uplifting message," says a separate post. The updated app is available to download from the App Store.