Chief Minister Mamata Banerjee on Wednesday slammed private schools for charging exorbitant fees and accepting donations, and announced the setting up of a "self-regulatory commission" to curb such practices.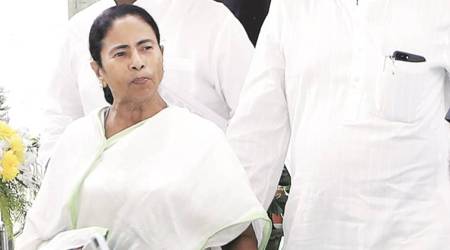 Speaking at a meeting with representatives of private educational institutions in Town Hall, Kolkata, Mamata said: "We do not want to interfere in the affairs of private educational institutions, but there should be a system in place. A self-regulatory commission will be set up to hold meetings at regular intervals, check balance sheets of schools and decide school fees with a rational attitude. They would also keep a check to ensure there is no misuse of money in the name of donations. A 10 to 15 per cent increase in fees is not acceptable, and other expenses have to be controlled."
The commission has been set up to address numerous grievances and allegations against private schools.
Mamata also announced the names of those who will be part of the commission.
"School education department secretary Dushyant Nariala, representatives of the Director General of Police, the Kolkata Police Commissioner and two archbishops will be members of this body. Schools which will send their representatives to the commission are La Martiniere, South Point School, Modern High School, St Xavier's, DPS Ruby Park, Heritage School, Shri Sikshayatan, St. Lawrence and Loreto School. The commission will also have invitee members from every district, especially from Darjeeling, which is a hub of education," Mamata said.
After one year, Mamata will hold a meeting with commission members to check on their progress.
The Trinamool chief also pulled up authorities of private schools, saying she received numerous complaints of malpractices.
"La Martiniere School charged Rs 2.47 lakh for admission. Why do you need such a huge amount for admitting students? I also heard that your school takes donations. Why do you take so much of donations? La Martiniere authorities take maximum donations. There have been police cases against the school. Please find out what is happening. There may be touts or middlemen who are raising money. Don't allow the name of your institution to be tarnished," she told a representative of the school.
Representatives of the school replied that they do take Rs 2.47 lakh as one-time admission fee as mentioned by the Chief Minister but they do not accept donations.
She also criticised some private schools for overcharging parents through a number of expenses.
"I have received a lot of complaints, and that is why I have called this meeting. Money is being taken in the name of fees, session fees, re-admission fees, computer fees, compulsory purchase of uniforms and transportation fees. Some fees were even taken in the name of summer camp when the schools are closed. This is not right," Mamata said.
She asked the institutions to create a section on their respective websites where people could register their complaints.