Myanmar, or erstwhile Burma, is a country shaped by many influences and Burmese food as opposed to its common perception of it being an ineligible straggler in the hierarchy of Asian cuisines is actually a beautiful medley of cultural mix. Influenced by rich flavours from countries such as India, China and Thailand, Burmese cuisine has its own unique qualities – it is richer than authentic Chinese food but less spicy than Indian and Thai cuisines.
Considering a country that was isolated for almost 50 years owing to a repressive military dictatorship, the tide is slowly turning in the golden land in terms of food culture and has even crossed borders. Now, more and more people are experimenting with the hidden glory of its diverse and interesting culinary traditions. In India, two friends, Ankit Gupta and Chirag Chhajer, are responsible for starting the Burmese food revolution. The duo who started out with the restaurant Burma Burma in Mumbai three years ago, followed by a lucrative franchise in Gurugram – the only dedicated Burmese eatery in Delhi NCR other than Burmese Kitchen which takes orders for home delivery – has got an overwhelming response over the years, even though they serve only vegetarian fare. Now, Burmese cuisine has a lot of seafood influence, especially in the coastal towns of Mawlamyine, Thandwe, Ngwesaung and in the villages of Inle Lake but the decision to serve veg food is purely from a business perspective.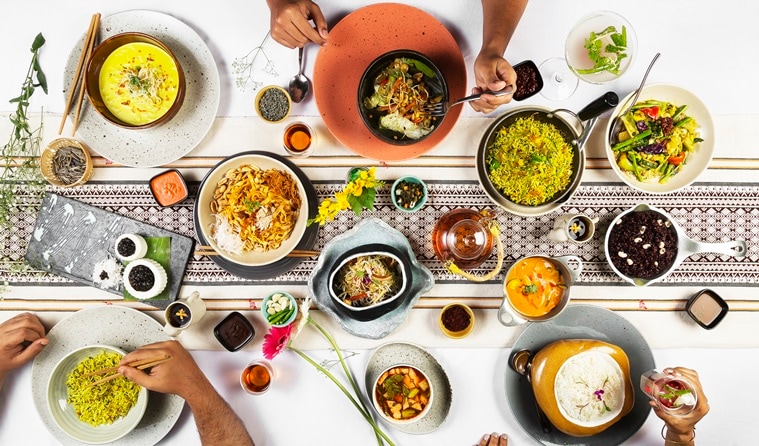 Burmese cuisine is richer than authentic Chinese food but less spicy than Indian and Thai cuisines.
How did he come across this idea? Gupta decided to tap into the Indian market as he knew that the food is easily adaptable since it has a lot of similarities to Indian food. Also, his life has had a major Burmese influence as his mom is Burmese. She had come to Mumbai in the early 1960s, when regional insurgencies escalated in the country. To cut the long story short, it was to escape the military junta's tyranny and their unendurable attitude towards pro-democracy movements.
So, what exactly do they have to offer? There are dishes from the state of Kachin like the Kachin Style Dried Mustard Soup which instantly wakes you up owing to its umami flavour, Khowsuey from the Shan State and other delicacies which trace its roots back to Bagan, Chin, Rakhine, Yangon, and Inle Lake. There is also the hot favourite Mohinga, a dish made of rice noodles in a rich broth of onions, garlic, ginger, and lemongrass, topped with deep-fried fritters of banana stem. Considered by many as a national dish, it is eaten at breakfast in Myanmar, or any other time during the day, really. We tried it out at Burma Burma and loved it. If you ask us, it can easily pass off as a breakfast of the champions as it's really wholesome.
While we were enjoying sour and savoury dishes with the rest of the world trying to catch up with Burmese cuisine, we asked head chef Ansab Khan if the food is authentic or has it been modified to suit the Indian palate, to which he said, "80-90 per cent of the menu is very close to what you get in Burma; the core ingredients of the dishes are something we source from there."